NEWS: Reopens on February 1st.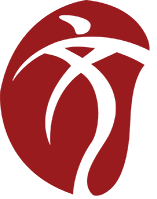 Powered by: Irvine Chinese School & Chinese Cultural Center
9 Truman St
Irvine, CA 92620
One (1) visit each week: Basketball training classes at same time and place.
Your child's membership starts the day you register.
Auto-debit recurring program: paid by credit card (monthly fee on the same day each month) – commit to one (1) month and you will be charged for additional months thereafter, unless cancelled.
Only valid for your registered class day and time.
COVID-19 return-to-play guidelines and protocols: Read Here
Reminder: To change, pause or stop your membership (3 days or 72-hr notice), you MUST email: [email protected]
The Academy at SCCCA is led by SoCal Elite's coaching staff. The SCCCA location is our most popular Academy and is a great place for your son or daughter to enhance his or her game. This Academy works especially well for players transitioning from the rookie to youth SoCal Elite Leagues, as well as for players who have a solid game but want to take it to the next level.
Parking is available in the main parking lot.
Gym entrance is through the main entrance to the building.
Additional Information
The Weekly Academy is a great place to enhance your game and works well for those players who are transitioning from the rookie to youth SoCal Elite Leagues, as well as those players who have game but want to take it to the next level.
All Skill Levels Welcome
Whether your child has been playing for years or is just now trying out basketball, our Weekly Basketball Academy has a group level to fit his or her skill level / experience (Rookie, Beginner, Intermediate & Advanced).
Year-Round Program
Our Weekly Basketball Academy is year-round (Monday – Friday), except for major US holidays.
Basic Basketball Fundamentals
SoCal Elite's Weekly Basketball Academy focuses on the basic fundamentals of basketball: ball-handling, shooting, footwork, passing, defense, and much more!
Rookie Level
Our Rookie level staff will break the game down to a beginner's level and focus on ball handling, footwork, passing and above all else, having fun! It is the perfect compliment for those players who are playing in any of our SoCal Elite Rookie Leagues.
Basketballs Available
Basketballs are available on location for your child's use for the duration of the session.
Professional Coaches
All of our basketball trainers are professionally trained and have high-level basketball experience.
Lower Hoop Heights Available
Lower hoop heights (8-9 ft.) are available for lower grade levels.
What Others Say About The Academy
SoCal Elite offers an academy in several convenient locations. My son has participated in that for several seasons and I saw his skills improve with SoCal Elite's coaching. Now that he is 9, he's been playing in their club team for over a year. Each stage of development, SoCal has been there all the way. I couldn't recommend it more if you and your kid both love the sport of basketball. You won't regret it.
Rob S. – Parent
SoCal Elite's Academy/Clinics are amazing – Coach Matt and Brandon are the best by far and continue to shine with their drills and discipline. Our son (7 years old) as a rookie couldn't even dribble the ball, but in only 4 months, he can now dribble as well as the rest of kids. His overall happiness alone is what keeps us coming back.
Daniel L. – Parent
My son has attended the clinic for at least 2 years. From having no experience to thinking he is the best at his school. It is funny to me but I am proud that he is proud and is confident! Yes, the head coach can be tough but he knows when to pull back. The other coaches are more relaxed.
Twinkies T. – Parent
SoCal Elite is providing a higher level basketball that previously could not be found in Irvine. The upsides: lower costs, high level professional coaching, tournament experience, great/fun practices, very competitive and an organization that cares about its athletes. This is my son's second full season with SoCal Elite and we have been very pleased with our experience.
Mayra C. – Parent
SoCal Elite's Weekly Basketball Training Academy has been running for over 10 strong years. The Weekly Basketball Academy is a year-round clinic with four different skill levels: rookie, beginner, intermediate and advanced. Our coaching staff breaks down the game for each level and works on the players' skills and understanding from both an individual and team perspective. Each level is progressively more challenging but also more fun. Our highly experienced and expert coaching staff will help motivate and improve your son or daughter's game in a competitive and fun environment.
The Academy is for boys & girls Kindergarten thru HS.
Note: Our coaching staff will evaluate and place your son or daughter in the correct level after his or her first workout. The levels are not age-based but skill-based. When attending the first workout, if you are unsure, pick the lower level. If that level is too easy, he or she can always stay for the next level's session.